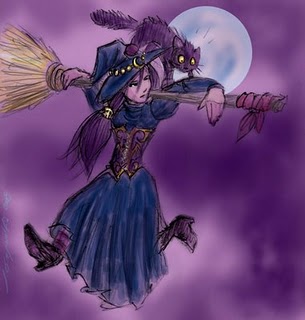 Sunday, Oct. 31st: Halloween Bash at KMN Books Blogspot

Warning--Readers beware: Today authors are digging up new and old tales. The allure will be too strong to ignore and you will be drawn to a hauntingly good read.
All Paranormal, Fantasy and Sci-fi authors--- Do you have a new release and would like to share it with others? If so, you've come to the right place. Sunday, Oct. 31st, I'm opening my blog for blurbs and short excerpts. Post all info in the comments section. Don't forget to let the readers know where they can find you and where they can purchase your books.
If you have a tale about fallen Angels, witches, ghosts, vampires, shapeshiftes of all kinds, aliens, time travel, a Halloween tale--- anything to do with the preternatural realm come by and tell us about it. Past releases welcomed, too.