Heart of A Warrior
Tease Publishing LLC
Cover Artist: Stella Price

This is part of Tease Publishing's Pantheon Series
(Available in e-book and later in a print Anthology.)
*Warning: In the print anthology some of the stories are rated erotica.
Scáthach is the warrior goddess from the Isle of Skye. When a young boy pleads for the goddess to help his Uncle Trey, his prayers do not go unheard. However, she is surprised to find Trey Brennan, not on a battlefield but in a hospital room, hooked to monitors, his body rejecting a bone marrow transplant. She would accept the challenge and educate Trey in the art of warfare. A war was a war no matter where the battle was held. Be it on the fields of heather with an army or an illness attacking the body. Both held the enemy that needed to be defeated.
Trey Brennan knew he was dying, but he awakes in another realm where the goddess Scáthach wants to teach him to be a warrior. He is sure he's dreaming, but what did he have to lose? He would train and he would fight. Perhaps his destiny on the Isle of Skye would also change his path in his world.
My visual for Trey. 🙂

*******
The Spirit of Love' was accepted for publication at Highland Press!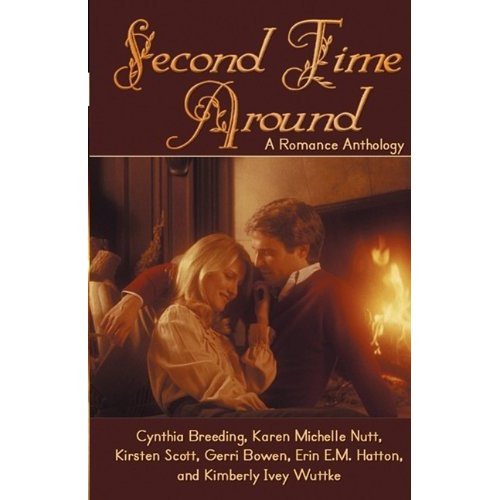 The anthology "Second Time Around"
"A tragic accident leaves Brynna and Travis devastated, but instead of turning to each other for comfort, they drift apart. However, they co-own Smith and Jones Paranormal Investigations and they must complete their assignment aboard the Queen Mary. Yule is considered a time where the souls of the dead prevail. Travis and Brynna discover how powerful Yule time is when they confront the spirit of love, giving them both a chance to heal."
"A different kind of Ghost Story"
********
"Moon Shifter" will be published by The Wild Rose Press
It is forbidden for a moon shifter of The Mac Tíre clan to change a human and save them from death. Grayson Quinn, the alpha of the pack ignores the ancient rule when Sydney Carlisle, his fiancée is ravaged by one of his own kind.
Sydney believes she is a monster, a werewolf. She flees before Grayson can help her adjust, but Grayson must find her. Sydney's body is still changing and the were-lust will drive her crazy if not sated. He has until the full moon to help her tame the wolf inside and convince her she's his soul mate. If he fails, he loses her forever.
Sydney still craves Grayson's touch, but can her heart forgive him for making her one of the Mac Tíre?
*******
TEASE PUBLISHING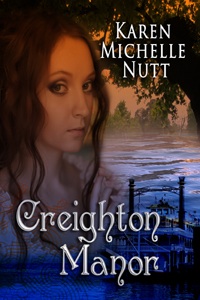 Creighton Manor- (Time Travel Romance)
The last thing that Gillian Metcalf remembers before she passes out is being aboard the Queen Mary in Long Beach, California, where she witnessed a dog disappearing as if it were a phantom. Now she's aboard the riverboat, Ida Belle, traveling down the muddy Mississippi. It is 1870, where men carry guns and throw knives. It is a time where reputations mean everything. Before she can determine how she's miraculously stepped from one world into another, she is being forced to marry Zachary Creighton. Trouble follows the man and it looks like she's along for the ride.
As she attempts to understand why she was sent back to 1870, she struggles to come to terms with her own desires that tempt her to surrender to a man she barely knows.
Zachary Creighton, a gambler with one goal: to win back Creighton Manor. Marriage was not part of this plan. To keep peace with his reluctant bride, he makes a bargain with her. He needs someone to tutor his nephew Tyler, and she needs a roof over her head until they can annul their sham of a marriage.
Never did he expect his bride to be embraced into the family fold by his grandmother, Lotti. However, the biggest surprise of all is that he finds himself falling for her charms.
When the reason for Gillian's appearance into Zachary's world is finally revealed, their love for each other will be tested. Gillian will have to make a difficult decision before she can find happiness. The stakes are high, but Zachary will risk it all to win Gillian's heart.
Save
Save
Save