Coming Soon 2015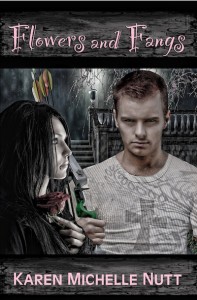 Derek Hayes and his family are preternatural hunters. Stake and dust is their motto, but Derek has a difficult time accepting his sworn duty when Sloane McBride, his ex-girlfriend from high school, is the one he's been sent to eliminate. Once infected from a Nosferatu bite, there is no turning back. Sloane has been bitten and she will eventually change.
It proves a race against time when Derek puts aside his core beliefs and teams up with Sloane. The Nosferatu wants Sloane for his own, Derek's brothers are hunting her, and every second brings Sloane closer to changing into the very fiend they want to kill.
**************************************************************
September 2014 Release!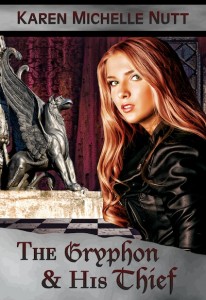 The Gryphon & His Thief!
Some Treasures are Priceless…
A long time ago, a Gryphon shifter's duty was to guard and protect the people of the tribes, but Darrien Andros failed to keep his human wife safe from harm. Cursed for the crime, he must guard everything in the Museum of Cursed Antiquities forever, never to truly live and never to die. Centuries have passed, but when he encounters a thief, who uncannily resembles his dead wife, he is convinced he has a second chance.
Calli Angelis is hired to steal back Hecate's Stone from the Museum, believing she would be returning it to its rightful owner. She never really trusted the person who hired her and now Darrien makes her doubt her motives, too. He also has her questioning the possibility of reincarnation when the attraction between them ignites into something she can no longer ignore.
As the two work together to unravel the mysteries behind the stone, it becomes apparent an old and dangerous enemy from Darrien's past is determined to have history repeat itself.
August 2014 Release in Print and eBook! Echo of Time is one of the stories!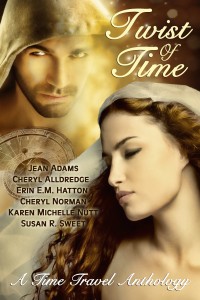 ***********************
June 2014 Release!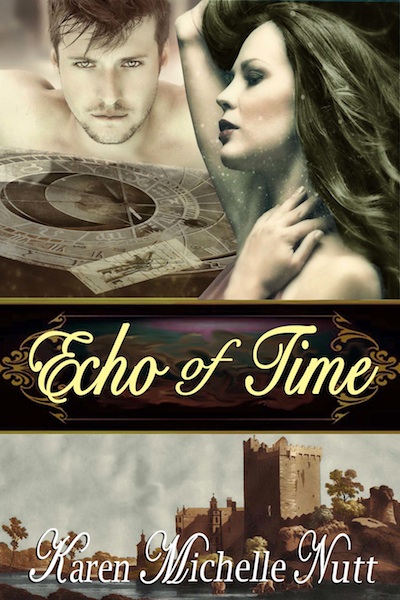 Publisher: Highland Press
Ebook: $0.99
Available at:
Ebook: Amazon
Amazon UK
Barnes and Noble
Smashwords
iBooks
A short Irish paranormal time travel romance
Kendra O'Reilly felt a connection with the Blarney Castle as if the echoes of the past could still be heard. The guide tells her a story about the Blarney Stone being the ancient Lia Fáil, one of the magical gifts from the god-like race, the Tuatha Dé Danann. To wish upon it, one will see where his or her destiny lies. Kendra wishes to find her one true love. She never thought she'd be whisked back to fifteen-century Ireland to find him.
Cian MacCarthy, the Lord of Blarney not only possesses the gift of Irish eloquence but he also has visions of the future. He's waited for Kendra's arrival, knowing she is his soul mate. Now all he has to do is convince her she belongs at his side.
July 2013 Releases!
Lost in the Mist of Time (Time-Travel Tale)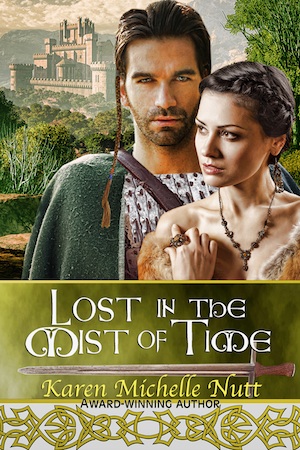 Available at: Amazon Kindle
Mistletoe, Stakes, and Yuletide Cheer
Available at:
~This story of romance, with a Christmas setting, is exciting reading year round. ~
To stake or not to stake is the least of their problems when masked men kidnap them and hold them hostage. They realize all they want for Christmas is a chance to make their relationship work. Kisses under the mistletoe may not make this holiday merry, but they're willing to give it a shot.
March 2013 Release!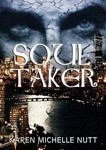 Soul Taker (Urban Fantasy) E-book Available at:
No soul is safe…
A vampire from the Grim Sith sept is sucking the souls out of young women from the Boston area, but this sinister crime is far worse than a vampire seeking substance. He's selling the souls to the highest bidder and it seems business is booming.
A vampire, a werewolf and a Necromancer, are a most unlikely team, but Garran, Harrison and Isabella plan on putting a kink in the dubbed Soul Taker's plans. It's personal now. One of their friends has fallen victim to the Soul Taker's charms, but to stop him from hurting anyone else, their efforts may involve raising the dead.
********************************************************************************************************************
Save
Save