Dec. 2015
Stake and Dust series: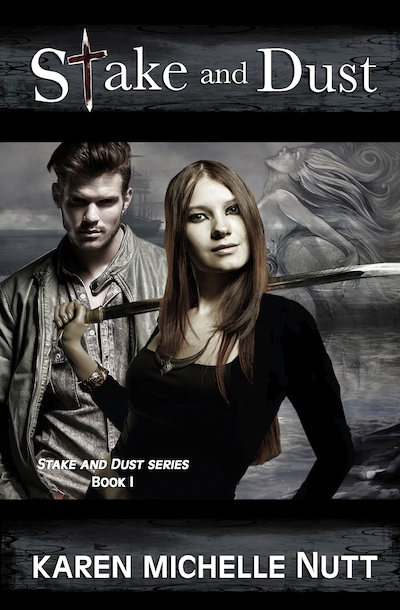 Stake and Dust, (Book I)
A Lamia, a sea creature worthy of John Keats' prose, teams up with a vampire with serial tendencies. When young promising artists are found dead, the Preternatural Bureau sends Cassandra Hayes to the Hamptons to help a fellow hunter track down this lethal duo. She's only spoken to Mr. Green once on the phone and when she meets him in person, he is not what she expects. His hunting skills are spot on, but there is something the man is hiding, and she's determined to find out what it is despite the attraction developing between them.
Tremayne Graystone, a vampire from one of the oldest septs, is not pleased when he finds a dead hunter left on the doorstep of his pub. He should have never answered the hunter's phone, but someone is trying to frame him and he wants answers. Surely he can masquerade as Mr. Green, the hunter Cassandra is supposed to meet, before she figures out his true identity and stakes him. She's a Hayes, from a long line of vampire hunters, and fraternizing with the enemy is simply not done, but as they work together and follow the clues, the lines become blurred when he falls for the hunter's charms.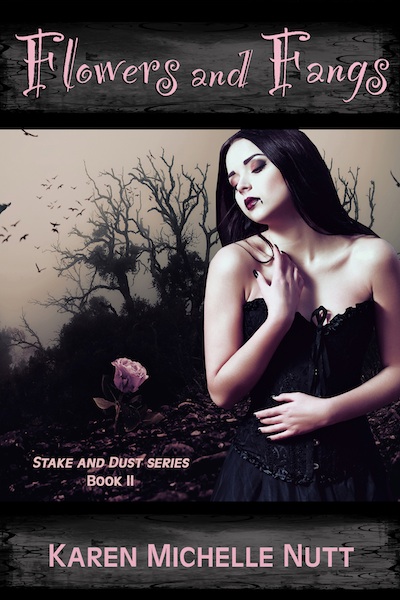 Flower and Fangs (Book II)

Derek Hayes and his family are preternatural hunters. Stake and dust is their motto, but Derek has a difficult time accepting his sworn duty when Sloane McBride, his ex-girlfriend from high school, is the one he's been sent to eliminate. Once infected from a Nosferatu bite, there is no turning back. Sloane has been bitten and she will eventually change.
It proves a race against time when Derek puts aside his core beliefs and teams up with Sloane. The Nosferatu wants Sloane for his own bloody Valentine, Derek's brothers are hunting her, and every second brings Sloane closer to changing into the very fiend they want to kill.
************************************************************************
July 25, 2015 Release: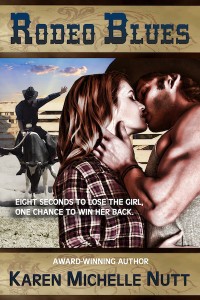 RODEO BLUES
Eight Seconds to Lose the Girl…
One chance to win her back.
Tye Casper, a.k.a. the Ghost Rider and champion bull rider, should be the happiest cowboy alive, but when he left home ten years ago to make it big, he said goodbye to the only woman he has ever loved. He's had his eight seconds of glory, but without Jolie Lockhart by his side, the wins mean nothing.
He's been given an opportunity to return home to Skeeter Blue for one last rodeo. He believes fate has sent him there and he'll have a second chance with Jolie, but nothing goes as planned. He soon realizes staying seated on a bull for eight seconds may prove much simpler than winning Jolie's heart.
Available at:
Ebook: Amazon / Amazon UK / iBook / Smashwords /Nook /Kobo
In Print: Amazon / Amazon UK / Barnes and Noble /Createspace/
FEB. 2015 RELEASE!
FATED TO BE YOURS
Flowers and Fangs is featured in Fate to be Yours Collection, along with featured stories from Gerald Costlow, Linda Swift, and Nan O'Berry.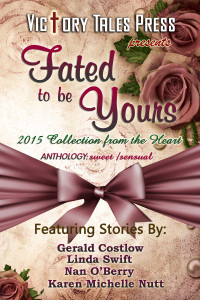 Derek Hayes and his family are preternatural hunters. Stake and dust is their motto, but Derek has a difficult time accepting his sworn duty when Sloane McBride, his ex-girlfriend from high school, is the one he's been sent to eliminate. Once infected from a Nosferatu bite, there is no turning back. Sloane has been bitten and she will eventually change.
***
Darrien is a Gryphon shifter that is sure to swoop in and make your day! The Gryphon and His Thief is a tale of mystery, reincarnation, and Greek mythology all rolled into one intriguing adventure where cursed artifacts could end your very existence. This tale will give paranormal fans what they're craving—one bloody good show!

The Gryphon & His Thief!
Some Treasures are Priceless…
A long time ago, a Gryphon shifter's duty was to guard and protect the people of the tribes, but Darrien Andros failed to keep his human wife safe from harm. Cursed for the crime, he must guard everything in the Museum of Cursed Antiquities forever, never to truly live and never to die. Centuries have passed, but when he encounters a thief, who uncannily resembles his dead wife, he is convinced he has a second chance.
Calli Angelis is hired to steal back Hecate's Stone from the Museum, believing she would be returning it to its rightful owner. She never really trusted the person who hired her and now Darrien makes her doubt her motives, too. He also has her questioning the possibility of reincarnation when the attraction between them ignites into something she can no longer ignore.
As the two work together to unravel the mysteries behind the stone, it becomes apparent an old and dangerous enemy from Darrien's past is determined to have history repeat itself.
***
Time Travel to Medieval Ireland where the grass is always greener...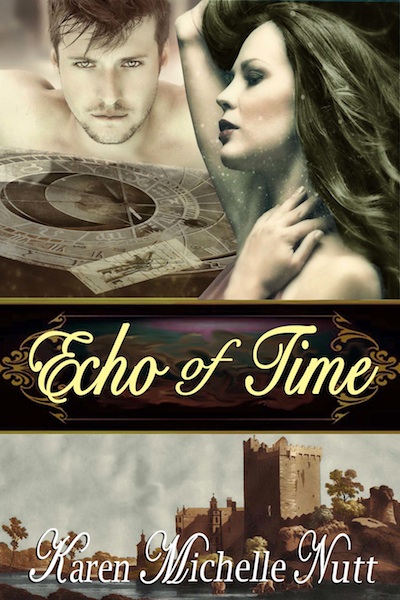 Ebook:
Amazon
/
Amazon UK
/
Barnes and Noble
/
Smashwords
/
iBooks
A short Irish paranormal time travel romance
Kendra O'Reilly felt a connection with the Blarney Castle as if the echoes of the past could still be heard. The guide tells her a story about the Blarney Stone being the ancient Lia Fáil, one of the magical gifts from the god-like race, the Tuatha Dé Danann. To wish upon it, one will see where his or her destiny lies. Kendra wishes to find her one true love. She never thought she'd be whisked back to fifteen-century Ireland to find him.
Cian MacCarthy, the Lord of Blarney not only possesses the gift of Irish eloquence but he also has visions of the future. He's waited for Kendra's arrival, knowing she is his soul mate. Now all he has to do is convince her she belongs at his side.
If you're looking for a Full Length Tale- Lost in the Mist of Time (Time-Travel Tale) Look for the Audible release in 2015!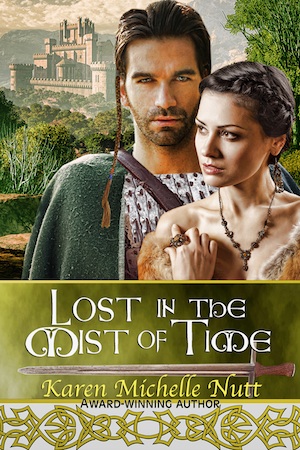 Aislinn Hennessy pens tales of courage, loyalty, and true love, but her heroes of old are pure fantasy—figments of her imagination. She long ago gave up thinking a knight in shining armor would sweep her off her feet, but then she never expected to run him off the road either.
Sir Dougray Fitzpatrick has buried one wife and vows to never love again—but destiny has other plans for this 16th century Irish Lord. During a battle, a mist separates Dougray from his men and casts him into the future. Dougray must return to Dunhaven and to his century, but Aislinn follows him into the mist, leaving him no choice, but to take her home with him.
Conspiracies, feuds and unexpected violence are commonplace threats, but along the way, Aislinn and Dougray discover a surprise neither one expects: a chance for love even when they're Lost in the Mist of Time.
***
More Time Travel...
Secrets... Lies... But fate steps in and changes it all....

A Twist of Fate
Has a twist of fate sent her back in time? This is a question which plagues Arianna Ward when she wakes up to find her memory in fragments, like a long forgotten dream.
Everyone claims her name is Annabelle. The year is 1814 and she's married to Captain Keldon Buchanan, a man who despises her. The more she learns about her life, the more she realizes why she's chosen to forget it. She's a liar and an adulteress. She doesn't understand why she wanted to destroy her marriage when her heart tells her she belongs with Keldon.
Keldon harbors his own secrets. He's the Highland Pirate and secrecy is the difference between life and death. He doesn't trust his wife, but he finds his heart softening to the woman his wife has become. If he didn't know better, he'd swear he's married to another woman and he's fallen in love with her.
Now for the darker side...
.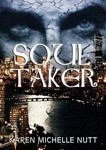 Soul Taker (Urban Fantasy) E-book Available at:
A vampire from the Grim Sith sept is sucking the souls out of young women from the Boston area, but this sinister crime is far worse than a vampire seeking substance. He's selling the souls to the highest bidder and it seems business is booming.
A vampire, a werewolf and a Necromancer, are a most unlikely team, but Garran, Harrison and Isabella plan on putting a kink in the dubbed Soul Taker's plans. It's personal now. One of their friends has fallen victim to the Soul Taker's charms, but to stop him from hurting anyone else, their efforts may involve raising the dead.
Available at:
Print Available at:
*****
Audible is narrated by
Guy Veryzer
.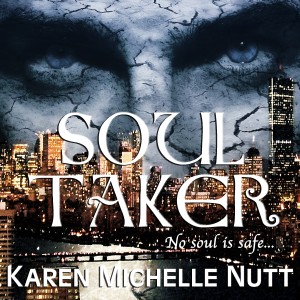 Available at
:
Audible US
/ Audible UK

Meet More of the Graystones in Twilight's Eternal Embrace... and find out where it all began in this medieval tale of star crossed lovers.

(Other books: Mistletoe, Stakes and Yuletide Cheer, and the new hunter series, Flowers and Fangs) All are stand alone tales.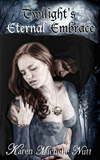 Adryanna, a Lathe Sith, mourns the death of her recently mated sister, but she finds solace in the most unlikely place—in the arms of Bram, an Oiche Sith. She should fear him, loathe his existence, but instead she longs for their twilight embraces. Bram admires Adryanna's strength and wishes only to protect her, even if it's from him.
If Bram cannot find a way for Adryanna to survive the blooding ritual the romance is doomed. They seek help from Sheerin, Bram's cousin, who believes he's found a way for the Lathe Sith to survive, but others in the Oiche Sith clan do not wish for them to succeed.
Travel to Scotland where the Loch Ness Monster lives and breathes....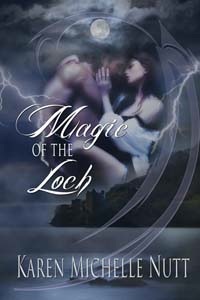 Michaela Grant travels to Scotland for a holiday, knowing this vacation is her last. A medical condition threatens her life and any chance of a future—until she meets Alan MacLachlin, a man forced to exist between two worlds.
Alan is the legendary Loch Ness Monster. Once every fifty years he returns to human form in search of his soul mate, the one woman who can break his curse. He believes he has found forever with Michaela, but to claim it he must figure out how to save her life.
Michaela and Alan vow to take what time has to offer, but another threat looms. A sinister shape shifter with a vendetta against Alan is making Loch Ness his personal hunting ground. Now he's threatening Michaela. Alan must discover who the shifter is and stop him before it's too late.
***
Just for Fun, here's a Flash Fiction Read for FREE! Enjoy!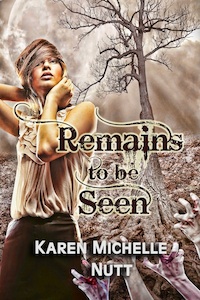 Remains To Be Seen:
Khloe Morgan is rescued by Benjamin Asher after being attacked by a horde of zombies.
Her would be rescuer harbors a secret. Will Khloe be able to accept it? It
remains to be seen
.
Free Read here.
Let's have Wonderful 2015!

Karen Michelle Nutt
Website
Blog
Amazon Author Page
Facebook
Twitter
*********************************************************************************************
Save
Save
Save