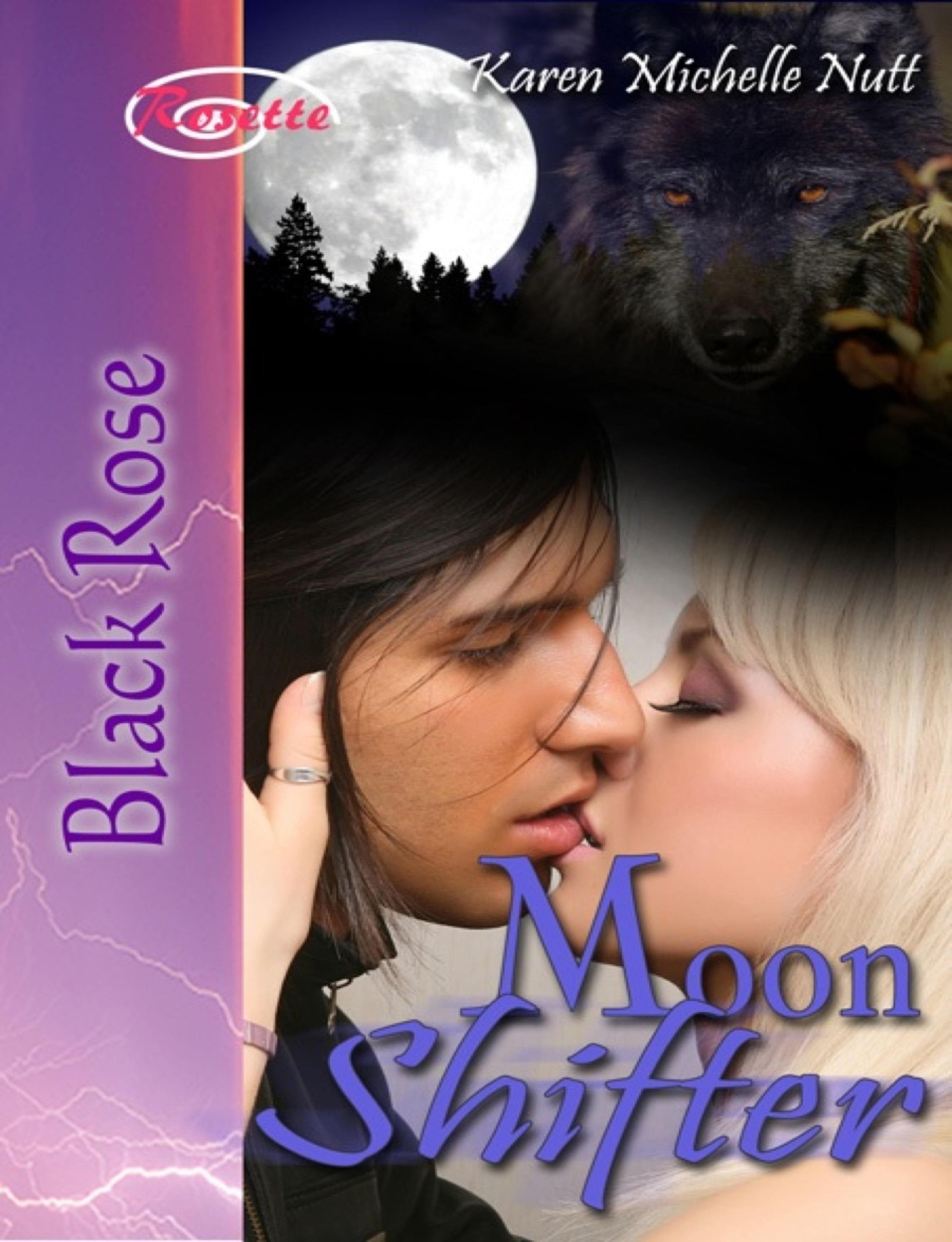 Moon Shifter
Publisher: The Wild Rose Press
ISBN # d3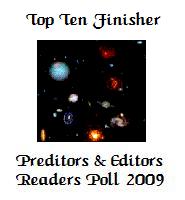 699
Word Count: 19,646  E-book $0.99 cents
Heat Index: Sensual to Stimulating (Three flames)
Cover Artist: Angela Anderson
Available at Wild Rose Press / Kindle / Barnes and Noble Nook
It is forbidden for a moon shifter of The Mac Tíre clan to change a human and save them from death. Grayson Quinn, the alpha of the pack ignores the ancient rule when Sydney Carlisle, his fiancée is ravaged by one of his own kind.
Sydney believes she is a monster, a werewolf. She flees before Grayson can help her adjust, but Grayson must find her. Sydney's body is still changing and the were-lust will drive her crazy if not sated. He has until the full moon to help her tame the wolf inside and convince her she's his soul mate. If he fails, he loses her forever.
Sydney still craves Grayson's touch, but can her heart forgive him for making her one of the Mac Tíre?

Excerpt:
She could hear him behind her, fast and sure-footed. A shot whizzed by her ear and she zigzagged hoping the next bullet wouldn't find its mark. He made her into this monster and now he wanted to kill her because of it? Damn it, he was a werewolf, but in the recesses of her mind, she knew she shouldn't be one. Werewolves were forbidden to turn a human into one of them. Grayson was trying to cover his ass no doubt—the bastard. The thought of facing him and ripping him to shreds crossed her mind. Then something sharp pierced her flesh. She let out a howl as her hind legs gave out. She tried to rise, but her body wouldn't obey. Damn if she'd make this easy for him and rolled over. He'd have to look her in the eyes when he ended her life.
He approached her with caution.
That's right, come closer, so I can rip you a part limb by limb. She waited and conserved what was left of her strength.
He leaned down on his haunches.
She lunged, snapping her jaws at him, but he didn't flinch. His brows furrowed and his silver eyes looked pained. How thoughtful. He felt sad he had to murder her. Well, she felt betrayed and hurt that he cared so little for her.
"I'm truly sorry, Sydney," he told her with unmistakable regret in his tone. She might have believed him if he hadn't shot her. Again.
Everything went black.
Professional Reviews
~BITTEN BY BOOKS~
Moon Shifter Receives 5 Tombstones!
Bitten By Books Reviews!
His Hope, Her Salvation…
Do you believe that love conquers all? How would you feel if the man that you loved turned you into a werewolf (what you thought was a mythical creature) then disappeared leaving you to fend for yourself? Maybe a little heartbroken and full of anger? Well, that is how Sydney Carlisle is feeling. It's been a year since that fateful night when she was turned into a werewolf then the man she loved more than anything left her alone until today. Out on a run to settle her animalistic sexual urges, she runs into none other than Greyson Quinn, her wolf maker/heartbreaker. She has this sexual connection to Greyson she just cannot control and it makes her angry and aggressive towards him. After shooting her with a dart gun and putting a sedative in her wine, Greyson is able to explain what really happened. Yeah, it's a little extreme, but I guess when you are dealing with werewolves not so much. Greyson explains to her that they are actually called Moon Shifters and he is from the Mac Tire pack which descended from Ireland. Sydney's safety is his responsibility so it was important that he warns her that if she doesn't pick a mate soon, every brute (male Moon Shifter) will be at her door forcing her to mate. Greyson wants to apologize for what happened but he had to save her life by turning her into a moon shifter because of how injured she was. Now he is here to make things right and help her choose the mate she truly wants, even if it means losing his own life. Can Sydney forgive Greyson and remember how in love they were at one point or will she run away leaving her an easy target for hormonal brutes that will stop at nothing to make her there mate?
Sydney Carlisle is a beautiful, caring, and strong willed she-wolf who was a kindergarten teacher until she realized she might eat one of her students because of her new transformation. She moved away to a remote, woodsy area where see could better understand herself and this uncontrollable urge to mate that she doesn't quit know where it was coming from. She has a lot of anger towards Greyson and feels the reason she got attacked was his fault. Now she is monster not by choice. Will she be able to work through her issues with being a moon shifter and come to turns with what happened with Greyson?
Greyson Quinn is very strong, handsome and charming Alpha who absolutely loves Sydney with all his heart. He was devastated about what happened to her and is willing to give up his life for her happiness. He hopes for forgiveness, but it seems all she has is anger for him. Even though they are sexually drawn to each other, he will not give in to desire until she can forgive him. Hopefully, she can before the brutes locate and try to force their claim on her; then he will have to fight for her honor until she chooses.
Shapshifters, suspense, love and drama – this novella has it all and I really enjoyed everything about it. I was completely engulfed in the story, and the characters felt so real to me. I could feel Sydney's anger and Grayson's deep pain and sorrow which were so heartbreaking that I had to wipe my tears away to be able to keep reading. Their chemistry was so intense that you want them to be together so bad because the thought of Sydney choosing someone else was just plain awful. That was very frustrating for me, but I loved every moment of it. The passion between Grayson and Sydney was amazingly hot and steamy. I also liked the historical info throughout the story and at the end; it was very informative. So if you are looking for a well written novella with shapeshifters, suspense, some humor and amazing passion between characters, then please read Moon Shifter by Karen Michelle Nutt.
~Ghost Writer Reviews~
Sydney Carlisle was on the run and sick of it after more than a year. Betrayed by the man she thought she knew and loved, she fled to save her life, only to find that he'd turned her into something that wasn't always human.
Grayson Quinn had chased Sydney for far longer than he thought he would have to, and now he'd found her... and intends to settle things once and for all before it's too late.
This book was great. I thought the words flowed smoothly and the storyline kept me wanting to read it. I only wish it was longer!
Reviewer: Chrystal
~RAMSEY REVIEWS~
Rating: 4.5
Sydney Carlisle once lived a normal and happy life, until the day she was brutally attacked by a werewolf intent on killing her. But what devastated her most was the one man, whom she loved and trusted eternally, was the one who had turned her into the monster she is now. He ended her existence as a human, and then fled, leaving her alone and frightened, having to endure the unbearable pain of the transformation into a werewolf, otherwise known as a Moon Shifter. Sydney could never forgive her lover, Grayson Quinn, for what he had done to her. She has been on the run for the past year, trying to escape Grayson's wrath of rectifying the mistake he created…her.
Grayson Quinn was born of the Mac Tire, a wolf Moon Shifter, he knew his pack was forbidden to take humans as their mates, but as soon as he saw Sydney Carlisle, his animalistic desire overruled his common sense. After trying desperately to save her life due to a fatal attack by one of his spiteful pack members, he chose to turn her instead of losing the one woman who was Alpha enough to be his mate, even though she despised him for doing so. But time is running out for Sydney, and she isn't aware of the seriousness of her situation as a newly turned and ripening female Moon Shifter. Grayson has to get to her soon and explain the ways of the Mac Tire before Sydney is forced into mating with the first male Moon Shifter she encounters.
Will Sydney be able to overcome the hatred she feels toward Grayson and the sexual need growing within her long enough to become aware of her hearts desire? Or will Sydney's arousing scent as a newly turned Moon Shifter in season, lead her into the embrace of another?
Moon Shifter is a delightful read which contains a unique twist to the legend of werewolves. The reader is able to sense the bond and sexual tension between Sydney and Grayson and experience the emotional triumph at the end of the tale. For such a short story, Karen Michelle Nutt has envisioned another enthralling and fascinating tale. I will enjoy recommending this short tale to any reader who has an attraction towards erotic paranormal and a spicy Shape Shifter Romance genres.
Amy J Ramsey
Ramsey Reviews - www.trinagon.blogspot.com
TCM Reviews/Midwestern Reviews
~You Gotta Read Reviews~
"This is a very good. It has a well thought out plot, deep and multifaceted characters, and an interesting take on werewolves. Sydney and Grayson's interaction is tense and fun; and while the ending is almost a forgone conclusion there is enough doubt to make the reader edgy."
You Gotta Read Reviews
~Long and Short Reviews~

Sydney Carlisle has been running from what she is for a year following the attack that changed her into a monster that sprouts fur and howls at the moon. All she wants is to be left alone and to live life on her own terms. Everything seems to be going her way until the man who is the cause of her suffering arrives with some news of his own, and damn if he's not as gorgeous and irresistible as ever.
Grayson Quinn has been searching for the woman he recognized as his mate for a full year following her transformation to moon shifter. He knows she hates him, but has no choice but to capture her and tell her the truth. She has to choose a mate, and soon. Otherwise, she'll risk bonding with a male she doesn't love as the wolf takes control and makes the decision for her. And he'll be damned if he allows her to suffer anymore than she already has.
Karen Michelle Nutt has crafted a world with intriguing characters that captivate the attention and keep your focus from beginning to end. From the start, when we meet a wolven Sydney facing off against her former lover, I knew I was in for something special. It's apparent they still care for one another, but due to past scars, refuse to confess their feelings. Revealing those circumstances that changed Sydney will ruin the story, but I can say there is a ton of emotion packed inside the pages because of it, and Sydney and Greyson deliver the goods time and again.
The material itself is flawlessly presented, and flows so quickly you'll finish before you're ready. By the time I came to the last page, I wanted to know more about the protagonists, and couldn't help but imagine the life they would share together. It was bittersweet, as you are allowed to envision your own future for them, but I wouldn't have complained in the least if there was more to enjoy. This is the kind of story you'll think about long after you've finished.
Werewolf fans, be sure to put Moon Shifter on your TBR list. I couldn't put this delightful little novella down.
Reviewed by Fern
Story: 9
Presentation: 9
Total: 18
Review: NICE!!!! This spicy shorty delivers one hell of a sexy punch. The sexual tension really snaps and crackles between Sydney and Grayson, and left me panting and quaking for most of the story.
I really felt the emotions working in both of the characters. Her anger and his want. My heart ached for Gray while I waited for Sydney to make her decision but in the end I was more than satisfied 🙂 and so were they 😉
Good job Ms Nutt, I will be looking for your name in the future 🙂
~Night Owl Reviews~
Hot sexy hero!!!
Grayson is a wolf shifter that is forced to change the woman he fell in love with before he has had a chance to explain to her about his heritage.  Unfortunately, Sydney takes off in fear and anger thus the chase is on.
This was a really a great paranormal romance and the 76 pages wasn't nearly enough for reading about these two. Sydney was a tough heroine and while she fell into a world that she knew nothing about, she does an amazing job of handling herself and adapting.  I even sympathized with her reasons for being angry with Grayson.  They were in a serious committed relationship and he never mentioned that he wasn't human. To top it off she finds out when she is converted and left to learn about the changes on her own.   Grayson of course makes up for it with his sincerity and heartfelt apologies.  He even tries to do what's right by letting her go.  This was a great short romance that I enjoyed.
The Mac Tíre forbade all moon shifters from changing a human in order to save them from death. Grayson Quinn, the alpha of the pack ignores that ancient rule when Sydney Carlisle, his fiancée, is ravaged by one of his own kind.
Sydney may have survived the attack due to Grayson's interference, but because he left her before she went through her physical transformation, she awakened after the change believing herself a monster marked for extermination. Afraid for her life, she flees before Grayson can return to kill her.
In Moon Shifter, Karen Michelle Nutt has created a story that keeps the reader wondering throughout how these two characters are ever going to reconcile their differences. Sydney Carlisle has managed to not only hide from Grayson for almost a year, but she's made it on her own without assistance from any of the weres during that time. A part of her still loves and lusts after Grayson, but he has betrayed her and she no longer trusts him. Grayson admires Sydney for her perseverance, but she is now in great danger. As a lone female were, Sydney is ripe for any brute to claim her with or without her consent. And once weres mate, they are mated for life.
I thoroughly enjoyed Moon Shifter and felt that Ms. Nutt did an excellent job of creating the conflict between her hero and heroine. Her tale is ripe with sexual tension as these two alpha werewolves continually go after the emotional vulnerabilities of the other. One feels unloved and betrayed, and the other feels responsible and unworthy. I recommend this book to all lovers of sexy were stories.
Overall rating:

Sensuality rating: Very sensual
Reviewer: Kathryn
April 7, 2010
This was a very fast, engaging and sexy romance.
Sydney is angry and frightened. She is in no mood to listen to the man who turned her into this monster.
Grayson is patient and concerned in his efforts to make Sydney listen. He really needs to get past her anger to explain to her the current emotional and physical dilemma she faces. He knows she hates him for what she has become but he is unaware that the doctor never explained why Grayson wasn't there for her when she first shifted.
Add to these conflicts the fact that both Sydney and Grayson have memories of how wonderful their relationship was before she was attacked. Plus there is the continued pull of attraction that they are fighting for different reasons.
I really like the shifter clan that Ms. Nutt created.  Some "werewolf" myths and wolf facts are smoothly woven into a very believable plot.  All the action and emotion in the story are focused around the central romance. The sexual tension is intense and the intimacy is spicy.  The writing flows for an easy read.  If you like a fast paced, sexy romance story you can't go wrong with this one!
Save
Save
Save
Book Video: