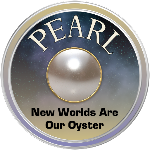 Publisher: (Previously published by Tease Publishing LLC 2009)
Print: $12.99  Ebook: $2.99
ISBN-13: 978-1478339670
ISBN-10:1478339675
ASIN-B008QPHR1Q
SW ISBN: 9781370978274
Heat index: sensual to stimulating (3 flames)
Pages: 310 (approx. 100, 000 words)
Cover Artist: Karen Michelle Nutt
Available at:
Ebook: Amazon US / Amazon UK / Createspace / Kobo / iTunes
In Print: Amazon Us / Amazon UK / Book Depository
Blurb: The last thing Gillian Metcalf remembers before she passes out is being aboard the Queen Mary in Long Beach, California, where she witnesses a dog disappearing as if it were a phantom. So how did she end up in 1870 and in a man's room aboard  the Ida
Belle, traveling down the Mississippi?
Zachary Creighton, a gambler with one goal: to win back Creighton Manor. Marriage is not part of the plan, but since he is found with Gillian in his room, reputations are at stake, his included.To keep peace with his reluctant bride, he makes a bargain with her. He needs a tutor for his nephew Tyler, and she needs a roof over her head until they can annul their sham of a marriage. However, Zachary finds himself falling for Gillian's oddly charming ways despite the fact the woman claims to be from the future.
The gamble is trust, but will the stakes prove too high for Zachery to risk it all and win Gillian's heart?
Excerpt:
Zachary's mouth dropped open and he stared at the woman before him. If it hadn't been for the boot slamming against his skull, he might have thought he dreamt up this alluringly beautiful image before him. Her hair was long and deep auburn, almost the color of autumn leaves with all its gold, brown, and orange blending to perfection. She had it pulled high above her head with some kind of bow that constricted it from falling down. His gaze lingered over her face, mesmerized by her clear sun-kissed skin with just a hint of freckles sprinkled across her nose. Features of an angel, but her attire would tempt a saint to do wicked things. His eyes rested on her dark garment, which hugged her in all the right places. He felt his body respond to every luscious curve revealed to him.
Where did this intriguing woman come from and how did she happen to be in his room? He'd locked the door before he went to bed last night, and he must still have the key in his possession, or else the woman would have fled by now. "Who are you?"
"Who am I?" she sputtered. "Who are you?"
She was a defiant little chit. Under other circumstances he would have admired her spunk. He crossed his arms against his chest. "Since this is my room and I hold the key to your freedom, I suggest—"
The woman let out a deafening scream and charged toward him. "Hell and damnation." Before he could react, she grabbed his arm and flipped him, slamming him to the floor in one fluid move. His six foot, one hundred and eighty pound frame lay there like a rag doll. He stared up at the ceiling with what he knew could only be a stunned expression plastered to his face. How in the world did this little slip of a woman flip him over her shoulder?
"It really worked! The self-defense class really paid off." The woman spoke, her voice laced with amazement over her accomplishment.
He rolled his head to the side so he could see her. "Who are you?"
Professional Reviews
~Amy Ramsey Reviews~
Rating: 5 Stars
Creighton Manor is an incredibly heartwarming and fantastic love story that has been magically brought to life by the rich and vibrant words of Karen Michelle Nutt. Yet again, Karen Michelle Nutt has envisioned a spectacular tale that will charm any reader, captivating them with the multiple twists and turns within the story line. The unspoken passion between Gillian and Zachary will leave the reader breathlessly anticipating the end, devouring each and every page. I most definitely will recommend Creighton Manor to anyone who has a love for reading.
Amy J Ramsey
Ramsey Reviews - www.trinagon.blogspot.com
TCM Reviews/Midwestern Reviews
~ALL BOOKS REVIEWS~
"I found this to be an interesting and imaginative story, well written and researched for the time and setting. The characters were fleshed and believable. The metaphysical, mystery and romance angles of this story are well conceived; an enjoyable read."
Bob Medak, All Books Reviews
~Coffee Time Romance~
Rating 4 Cups
There is never a dull moment in Creighton Manor. Gillian and Zach are a wonderful match. They are robust and know how to bring excitement to the pages. The storyline flows at a great pace. It is apparent; Gillian and Zach are meant for each other, even though they do not immediately act upon their situation. I enjoyed the premise of the story and found it quite entertaining. Karen Michelle Nutt tells a story that kept me guessing if Gillian and Zach were going to make it as an item. It was nail-biting wondering if Gillian would return to the present. The emotions were in full bloom in this page-turning read.
Cherokee
Reviewer for Coffee Time Romance & More
~Night Owl Romance 4Cups~
Present Time--Gillian was onboard a ship when she sees this dog and it wants her to follow it. She does and ends up in 1870 aboard another ship! She ends up in a room with famous gambler Zachary Creighton. Zachary throws a knife at her and it hits the door. Gillian flips him to the floor and people rush in and catch them in a scandalous situation so they end up married to each. This is the start of a stimulating relationship for both of them.
Ms. Nutt has penned a wonderful romantic time travel story that will have you flipping the pages. The characters have personalities that sing off the pages. Readers will have a great time reading this book.
Arianne, reviewer
************************************
~GHOST WRITER REVIEWS~
I really liked this story. The author takes a well know theme, adds a few twists and turns and creates a well written tale. I especially like the movement between time periods. For lovers of good fiction, this is love story and an adventure story and a time travel story all rolled into one filled with very good dialogue and characterization. Well done.
REVIEWER: SKYWALKER
~BITTEN BY BOOKS~
****
Creighton Manor is a wonderful blend of improbabilities that weave together seamlessly. The two characters are delightfully muddled about what they feel and what they think they should be feeling. Real life problems intrude in such a way that the issue of being out of place in time becomes a minor annoyance for Gillian. Misunderstandings abound because of pride, and confusion surrounds the pair. This smart, intriguing novel is an enjoyable read, chock full of surprises.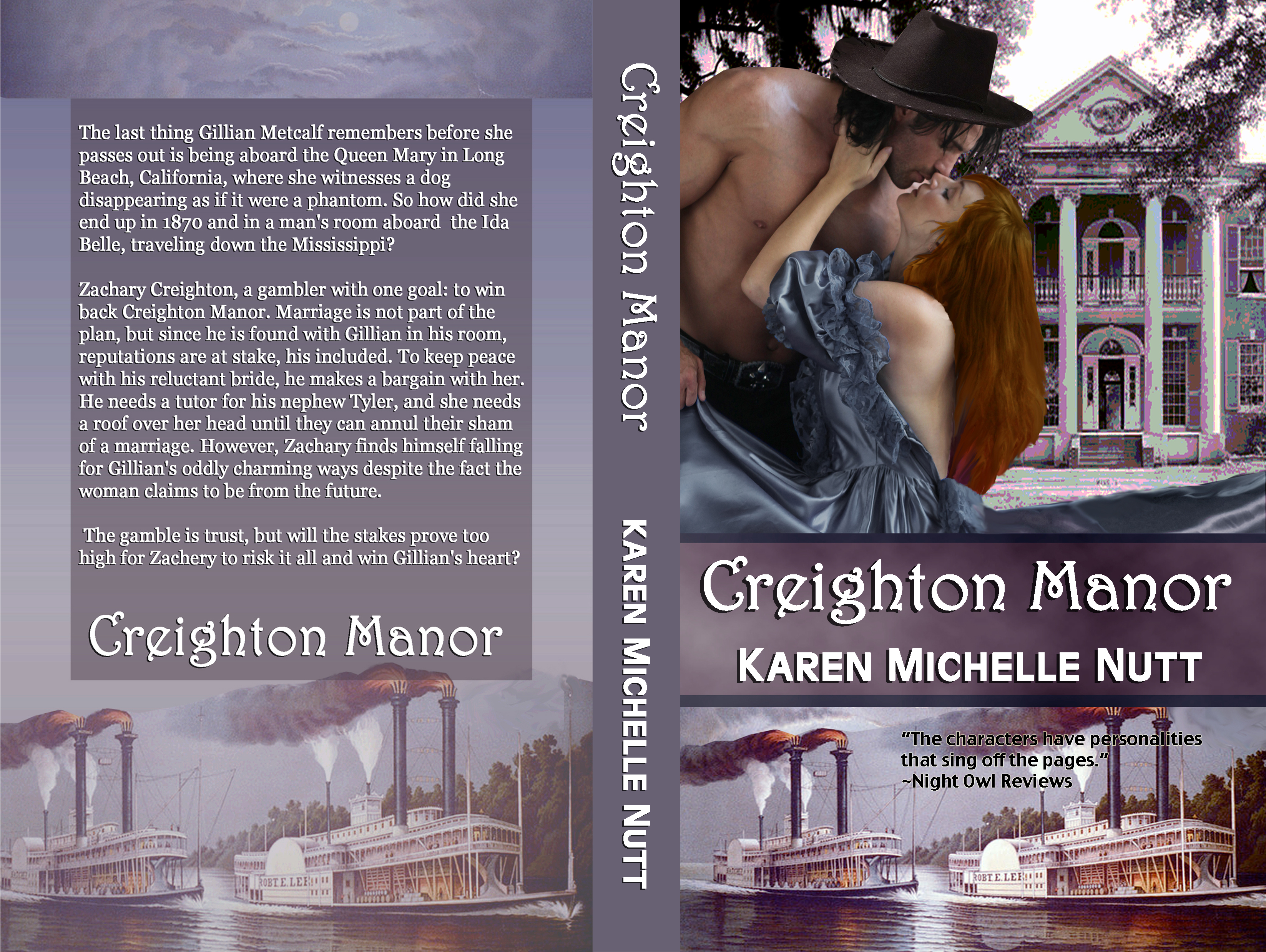 Save
Book Video:
Save
Save