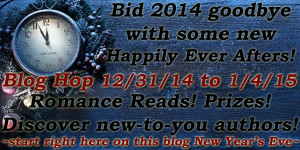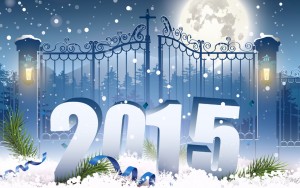 Resolutions
New Year's Eve for some is a great time to reflect on the events of the previous year and ponder how the year unfolded. Paying attention to the past gives us a chance to make changes for a better future.
Why do we raise our glasses for a toast to bring in the new year?

Almost every culture — the Hebrews, Egyptians, Persians, Saxons—would pledge honor by raising a glass, but it wasn't always called a toast. The term came about in the 17th century. It was customary to plop a piece of toast or crouton in a drink. It could possibly been a flavoring device or equivalent to us adding an olive, lime, etc to our drinks.
Why do we clink our glasses?
In ancient time, they believe the bell-like noise would drive off the devil.
Another popular belief is that it would give the toasters the greatest pleasure. In the writing world, authors pen tales for the senses. Sight, taste and sound... Toasting provides all three. Sight: Lovely stemmed glasses with bubbly to enjoy. Taste: Depending on how much sugar is added for the secondary fermentation, Champagne will have varying levels of sweetness to whet your palate. Sound: The clinking of glasses like bells to bring in the new year with song.
This year when midnight strikes and 2015 is welcomed, lift those glasses in good cheer. Be forever grateful for your past. It made you who you are today. Love your present for life is a precious gift. And be excited for the future where all your dreams can become reality.
Happy New Year!
 ******
For this celebration, I'm giving away: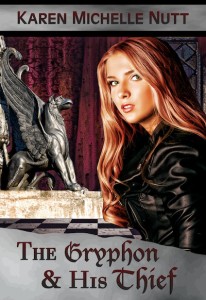 A long time ago, a Gryphon shifter's duty was to guard and protect the people of the tribes, but Darrien Andros failed to keep his human wife safe from harm. Cursed for the crime, he must guard everything in the Museum of Cursed Antiquities forever, never to truly live and never to die. Centuries have passed, but when he encounters a thief, who uncannily resembles his dead wife, he is convinced he has a second chance.
******************************************************************************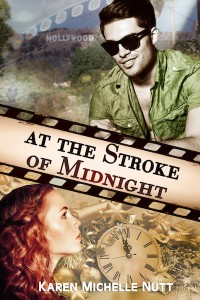 Dean McCloud thinks Tricia is trippin' when she tells him she's from the future. However, when Tricia's predictions start coming true, Dean realizes maybe she's not a crazy chick after all. Someone wants him dead and they have until the stroke of midnight on New Years Eve to find out who or history will once again repeat itself.
******************************************************************************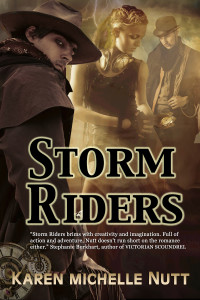 Three destinies, three paths for each decision a person makes, but if one of the roads becomes tangled, a Storm Rider must step in and repair the rift before the dimensions collide.
Samantha Skelley and Denny Randeli are sent to 1879 Bodie, California, one of the wildest towns of the west. It should have been an easy snatch and rescue, but Ace McTavish is determined to put himself in harms way. Samantha and Denny are forced to help him with his plans before they take the next storm ride home.
*****************************************************************************
Audible is narrated by Guy Veryzer.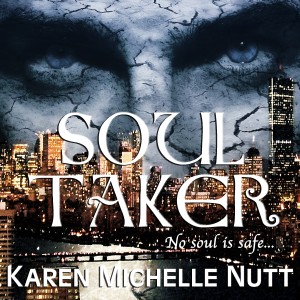 Available at: Audible US  / Audible UK
 No soul is safe…
A vampire, a werewolf, and a Necromancer are a most unlikely team, but Garran, Harrison, and Isabella plan on putting a kink in the dubbed Soul Taker's plans. It's personal now. One of their friends has fallen victim to the Soul Taker's charms, but to stop him from hurting anyone else, their efforts may involve raising the dead.
3 chances to win. 3 winners! Just enter the Rafflecopter below. Good luck!!
For some free reads from Rebecca J. Vickery Publishing pop on over and load your eBook devices! Once Upon A Word: HaPpY New Year!
 ***
Don't forget to hop on over to Siobhan Muir's Blog for more fun and goodies!

***