Posts Tagged 'fallen angels'

Hello Everyone! Happy Sunday!
Today I thought I'd share a snippet from my fallen angels series.
Eli, a Watcher, has broken the rules and has fallen in love with a human. In this scene, he's been captured and is on trial. The elders have decided to give Eli a chance to prove his love is real. They will allow him to return to Ryden before she knew the truth about him. If she is truly his soul mate, then her heart should recognize him without his glamour.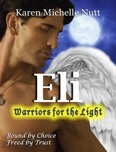 Six Sentence Sunday: Eli: Warriors of the Light (Fallen Angels series, book one)
Bind his glamour? That meant they would bind his wings. Eli's mouth felt suddenly dry. He'd be defenseless as a human, too, but if he could be with her it would be worth the sacrifice. He straightened his back with resolve. "I'll do it."
*************************************************************************************
If you'd like to participate with the Six Sentence Sunday here's what to do:
1) pick a project – a current Work in Progress, contracted work or even something readers can buy if you're published
2) pick six sentences
3) post 'em on Sunday
See? Easy. Want to play? See the site for information on how to do just that:http://sixsunday.com
If you have a Twitter account, you can add the hashtag #sixsunday to your tweets when you tweet a link to your Six Sentence Sunday post. If you're a writer (regardless of published/unpublished status) come join us!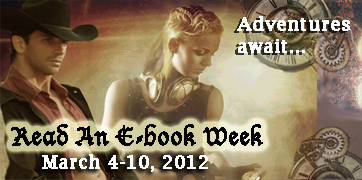 As an author of Time Travel and Otherworldly Tales, I'm giving away TWO BOOKS!: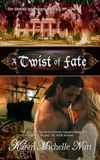 At Amazon A Twist of Fate is free for Amazon Prime Members on March 5th.
On MARCH 6th-MARCH 10th A TWIST OF FATE is free to everyone! Amazon Kindle
"Lucca: Warriors for the Light."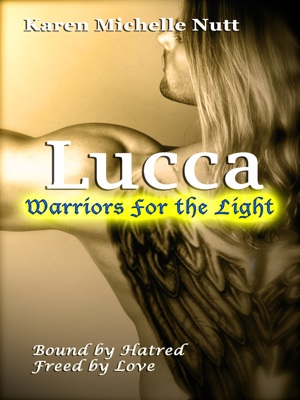 Use the code RE100 at checkout
to get this book for FREE during E-book Week.
(Offer good thru March 10, 2012)
Lucca: Warriors for the Light (PDF, Kindle, Nook, and other e-book readers)
For more FREE READS visit:
http://www.ebookweek.com/Specials/authors.html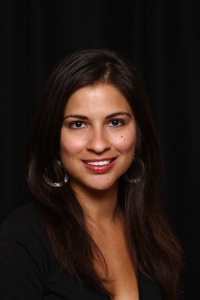 Rosalie Lario is the author of urban fantasy tales and paranormal romances.  If you're looking for vampires, demons or other supernatural creatures, look no further. You will fall in love with this author's heroes and heroines. Grab your coffee or your favorite drink of choice and enter her worlds. 
Let's give Rosalie a warm welcome. Read on and find out how you can win the first two books in her Fallen Angels series: For Love of an Angel and Angel's Desire. They are both wonderful, not to be missed reads. http://kmnbooks.blogspot.com



Adrianne Brennan pens romantic dark fantasies and science fiction romances. She's here today to tell us about her hot new release, Love Under Will. This time she's taken us to a whole new realm of magic with fallen angels. Let's give her a warm welcome! http://kmnbooks.blogspot.com

Karen Michelle Nutt
http://www.kmnbooks.com
At KMN Books Blogspot: Powers of Authorities by Bianca Swan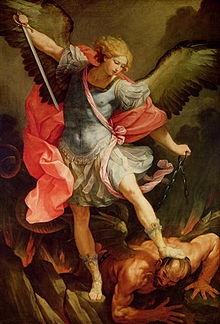 Bianca Swan believes in the power of love and pens tantalizing, erotic paranormal tales that will have you turning the pages to find out what happens next. In Celestial Sin, she brings to life a hot sexy angel and the woman who loves him. Bianca is here today to give us an exclusive behind the scenes of how her story took flight. Enter the world of angels and the duties within the Triad.
http://kmnbooks.blogspot.com



**Note: the post/excerpt/blurb are PG 13, but Bianca's Tale for purchase is for 17yrs and older. Thank you.



We're celebtrating the end to a fabulous summer with a End of Summer Bash! We're giving away a NOOK to one lucky reader and we're giving away a lot of other prizes from the TRS prize vault and participating authors too! It will be taking place from August 26-28, 2011 at our party site.
All authors are invited to participate and all readers are too! Registration ends 8/19/11!
I'm visiting Mariposa's lovely blog today. Don't you want to come over and play?

http://mariposacruz.blogspot.com
  Meet my Angel Shifters-
I'm blogging over at Bianca Swan's Blog today. Come by and say hi!!
The Angel Raziel and the Book of Magic

At KMN Books Blogspot: Interview with Lisa Grace
Lisa Grace is here today to tell us about her fascinating new Young Adult, Angel Series. The critiques have called her writing "brilliant with an unique twist. Suspense drips of the pages of her her books." I have to say her blurbs have caught my attention. The book covers are eye-catching, too.
She's also giving away an iPad2. Come by and see how you can be entered to win. http://kmnbooks.blogspot.com

---
Karen Michelle Nutt
KMN Books
KMN Books Blogspot