Love a man in a cowboy hat? How about an lawman who walks the line between good and darn right wicked? And how about a outlaw who finds that certain woman who makes him want to do good? And finally what makes them so gosh-darn sexy? We invite you to hop along with us and find out.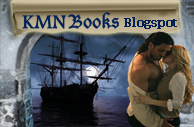 http://kmnbooks.blogspot.com/2013/05/cowboys-and-lawmen-cowboyslawmen.html
Are our heroes heartthrobs or heartbreakers? Or are they just the same thing? No matter what they are they make our hearts beat a little faster.
Valentine's Day is just around the corner and we're chatting about those heartbreakers. We love those sexy heroes, but what about when those heroes aren't so perfect?

Hop on over to KMN Books and for the Heartbreaker Blog Hop!
What makes us fall in love with the wickedly alluring imperfect hero?
http://kmnbooks.blogspot.com/2013/02/heartbreakers-wickedly-alluring.html
Almost 300 bloggers have giveaways and posts about those men we love! 
But that's not all....
We have THREE grand prizes. You as a reader can go to EACH blog and comment with your email address and be entered to win. Yep, you can enter over 200 times!

1st Grand Prize: A Kindle Fire or Nook Tablet
2nd Grand Prize: A $100 Amazon or B&N Gift Card
3rd Grand Prize: A Swag Pack that contains paperbacks, ebooks, 50+ bookmarks, cover flats, magnets, pens, coffee cozies, and more! (Sorry, USA resident for the swag)
At KMN books:We have Keira Michelle Telford in the house. This rule breaking author gives us sneak peek at her world building and how she came up with the idea for her fascinating Science Fiction series: THE SILVER SERIES.  Let's give Keira a warm welcome.

KMN Books:
http://kmnbooks.blogspot.com/2013/01/keira-michelle-telford-doesnt-follow.html

***Contest***

To win an ebook copy of the first book in the series, SILVER : Acheron (River of Pain). All you need to do is ask Keira a question or leave a comment. CONTEST ENDS FEB. 2ND for this contest.
 This is not all. Two readers will win a print copy of this book. Just enter the Rafflecopter. Contest ends on March 30th.
Hi Everyone,
Stephanie Burkhart tagged me for the "Next Big Thing" and I'm here to answer a few questions:
Question: What is the title of your book?
Soul Taker.
Question: Where did the idea come from for the book?
A few years ago, I wrote a werewolf tale, Moon Shifter featuring the Mac Tire, and in Twilight's Eternal Embrace, I introduced the vampire septs in Ireland and other countries. I wanted to write an Urban Fantasy with these creatures of the night, taking the readers into the mysterious aspects of Boston and Salem, and hopefully give them a few bizarre supernatural thrills along the way.
Question: What genre does your book fall under?
Urban Fantasy/Suspense/ Contemporary (There is a romance, but it plays a minor role in the story.)
Question: What actors would you choose to play in the movie rendition? 
The vampire (Scottish) Garran MacLaurin: Chris Hemsworth (Thor)
Harrison Connell (werewolf): Shiloh Fernandez (Red Riding Hood)
Isabella Lucci (Necromancer) – Amanda Seyfried (Only with dark hair. She has those incredible eyes that my character has.)
Soul Taker/Alexander MacLaurin – Alex Pettyfer (He played a convincing bad guy in the movie "In Time").
Question: What is the one sentence synopsis of your book?
A vampire, a werewolf and a Necromancer, are a most unlikely team, but Garran, Harrison and Isabella plan on putting a stop to the dubbed Soul Taker's plans—even if it means raising the dead.
Question: Where can we get your book?
It will be available at Amazon, Barnes and Noble, and other online bookstores.
Question: How long did it take you to write the first draft of your manuscript?
I started the story 2008 and had written 45k, but there was something missing with it and couldn't put my finger on it. So I put it to the side. New projects were started and I forgot about the MS until last year. I opened the MS and re-read what I had written and I knew what was needed to spark the story to life. Two months later I had it finished and ready to submit. It was accepted and will be published around April or May 2013. I don't have the exact date yet.
Question: What other books would you compare this story to within your genre?
Keri Arthur's books or so I've been told. I've never read any of Ms. Arthur's books.
Question: What else about the book might pique the reader's interest?
If you like suspense, legends and raising the dead, you'll enjoy this story.
The next stop on the Next Biggest Thing (Monday, 21 JAN 2013) will be with the talented Tessa Berkley at: http://tessaberkleyauthor.blogspot.com/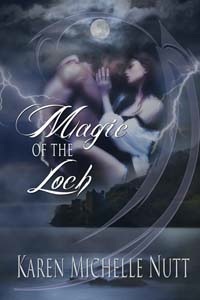 I hope you don't mind. didn't want to happy dance by myself.
My doggies just stare at me as if I lost my mind. (This could be true on occasions.)lol
Long and Short Reviewed Magic of the Loch! 4 whopping stars and nothing but nice comments.
What a wonderful surprise and a great way to start the new year!  I hope you all have a fantastic 2013 year, too!
Cheers!
Karen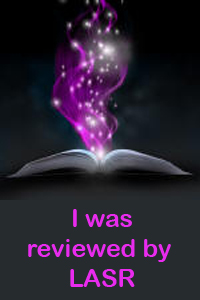 If anyone is interested in reading the review, here's the link:
http://www.longandshortreviews.com/book-reviews/magic-of-the-loch-by-karen-michelle-nutt/#comment-23427
Now the that the holidays are winding down and you have time to indulge in a little pamper time, we'd like to help you escape into world where true love awaits.
***********************************************************************************
23 Authors – 27 E-book Romances – Two Grand Prize Winners!
That's right. Two lucky winners will be filling their new or old e-book readers with free romance e-books. 
************************************************************************************
Dec. 17th At KMN Books: We have Celia Yeary today. She is a seventh-generation Texan. It is no wonder her romances with a little bit of Texas ring true to life. Let's give her a warm welcome.
***CONTEST: Celia will be choosing one lucky winner. In the spirit of giving, she will"Gift" a copy of A Christmas Wedding to your Kindle or your Nook--whichever you have. If neither--she will send a PDF. For everyone: she's posted a recipe of a yummy Chocolate Christmas Treat!  http://kmnbooks.blogspot.com/2012/12/celia-yeary-asks-what-would-you-do.html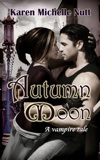 Autumn Moon is Free at Amazon Dec.7th to Dec.11th. Happy Holidays! www.amazon.com/Autumn-Moon-ebook/dp/B009IS8TVW/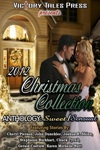 Meet the Authors of the 2012 Christmas Collection and enter the Rafflecopter for a chance to win an Ebook copy of the 2012 Christmas Collection. Two Lucky Winners will be chosen!!
http://kmnbooks.blogspot.com/2012/11/meet-authors-of-2012-christmas.html
I'm so thrilled! Thank you readers!!
1.
The Vampire's Warden, a... ~ S.J. Wright (Kindle Edition)
(114)
2.
Twilight's Eternal Embrace ~ Karen Michelle Nutt (Kindle Edition)
(3)
3.
Fire Baptized ~ Kenya Wright (Kindle Edition)
(77)
4.
The Cries Of Vampira: ~ Sean H. Robertson (Kindle Edition)
(29)
5.
Moon Child ~ J.R. Rain (Kindle Edition)
(83)
6.
7.
New Moon (The Twilight Saga) ~ Stephenie Meyer (Mass Market Paperback)
(2,436)
8.
Lover Awakened ~ J. R. Ward (Mass Market Paperback)
(422)
9.
Original Sin ~ Samantha Towle (Kindle Edition)
(49)
10.
When Gargoyles Fly ~ Lori Devoti (Kindle Edition)
(4)