Posts Tagged 'steam punk'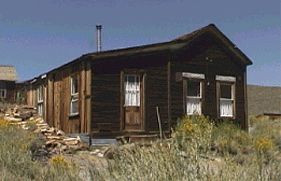 I'm at Romancing the West this week chatting about Storm Riders and the Wild West Bodie Ca.Find out what Ghosts Haunt this Western town.
You'll have another chance to Win a $10 Amazon Gift Certificate, too!
Contest ends May 6th.
http://romancingthewest.blogspot.com/
My tale, Storm Riders is part of the Western Saga Anthology from Victory Tales Press. I'm excited to have the co-authors of this anthology here today to share the behind the scenes of their stories, too!
The authors of Victory Tales Press are celebrating their one year anniversary so make sure to follow the links at the end of the post for more fun. 🙂 You'll have a chance to win a gift certificate. Just leave a comment or a question and you'll be entered to win. 🙂 Stop by the other blogs, too for a more chances to win! (***One print copy and 2 e-books will be given away. Three drawings. Three chances to win!)

The Introduction:


Cheryl Pierson is the author of Every Girl's Dream. Hi Karen, and thanks so much for having us all here today. I'm a native of Oklahoma. I live in the Oklahoma City metro area with my husband. The mother of two grown children, and pet-sitter on occas ion, I am always busy. A romance author who loves to read, I also teaches novel writing classes and am the co-owner of West Winds Media, an editing/teaching business for writers. I write short stories that have appeared in VICTORY TALES PRESS anthologies as well as anthologies compiled by Adams Media and Chicken Soup.
Celia Yeary, is the author of Along Came Will. I'm a seventh-generation Texan, and my life revolves around family, friends, and writing. San Marcos has been my home for thirty-five years. I have eight published romance novels, two "coming soon" novels, two anthologies, and published essays with a local magazine.  I'm a former science teacher, graduate of Texas Tech University and Texas State University, mother of two, grandmother of three boys, and wife of a wonderful, supportive Texan. My husband and I enjoy traveling, and are involved in out church, the community, and the university.
I meet with The Write Girls on Tuesdays at a local coffee house to recharge my batteries.

Cindy Carrier is the author of Safe Hands. I live in New England, where I especially enjoy the summer and fall seasons with my family (Husband, son and daughter).  I have written several fan fiction stories in TV western fandoms, and have recently "made the jump" to original fiction and short stories.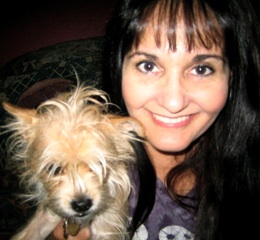 Karen Michelle Nutt is the author of Storm Riders. Whether your reading fancy is paranormal, historical or time travel, all my stories capture the rich array of emotions that accompany the most fabulous human phenomena—falling in love. I share my life with a wonderful man, three lovely children and house full of pets. In my spare time, I review for Paranormal Reviews, a great place to find paranormal books and other genres. My new passion is the wonders of Photoshop. My header for my website and blog were my first projects. I've since created book covers for Victory Tales Press and Western Trail Blazers.
What inspired your story?

Cheryl Pierson: My story, EVERY GIRL'S DREAM, was based on an idea I'd had roiling about in my brain for quite some time. LOL I wanted to write about a young woman who was disowned by her family and left with little to no choice about what would become of her and her unborn child, but of course, she had to have an HEA. Sheena and Callen were just perfect for one another, because they both felt that having a lifetime soul mate was out of the question, though they both longed to belong somewhere.  If something drastic hadn't happened for both of them, they never could have found their happiness.
Celia Yeary: I thought of an orphan McTavish girl, left alone when her parents were killed by raiding Comanches in North Texas. But then what would I do with her? In my files, I had a brief outline of a plot about a  young woman in Trinity Hill, Texas who lived with her maiden aunt, and one day the young woman found a man in a ditch. He turned out to be an attorney from Boston who was looking for the Wild West.
The plot was easy. Katherine McTavish fit right in with the maiden aunt, and the aunt raised her to be prim and proper.
I can't say if this is "inspiration" or not, but isn't this the way many stories begin? A little of this, a little of that…and voila! You have a story. This one—Along Came Will—is a little humorous. I hope the readers enjoy it.

Cindy Carrier: The inspiration for this story stemmed from a challenge I gave myself about first-person writing.  I hadn't yet tested that point of view and wanted to see if I could manage it.  And I wasn't quite up to intense romance between two people, so choose a version of such, with an old woman's passion and compassion and even love for a much younger man.  I wanted to show that these deep-seated feelings are not just felt by those who are young, but become so much more powerful in an older person.  I hope I accomplished all that for my readers!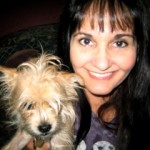 Karen Michelle Nutt: The Ghost Town, Bodie, California was my inspiration for Storm Rider. The mining town in its heyday was once dangerous and wild. It was the perfect backdrop for my characters to be.
********************************************************************************************************************
What was your all time favorite Western?

Cheryl Pierson: Hmmm, that's a tough question. My favorite western book would have to be Shane by Jack Schaefer, which was, incidentally, his debut novel. Favorite western movie would have to be HIGH PLAINS DRIFTER with Clint Eastwood.  And probably my favorite tv western would be Lancer starring James Stacy and Wayne Maunder, followed closely by Gunsmoke with James Arness and the whole wonderful cast, and Rawhide, with Eric Fleming and Clint Eastwood.
Celia Yeary: Favorite western of all time—High Noon—hands down. A close second was the TV series Bonanza.

Cindy Carrier: My favorite all time Western is the movie "Angel and the Bad Man" with John Wayne and Gail Russell.  It's a wonderful tale of how the love of a good and faithful woman can change the course of a man's life.  And in classic black and white, it can't be beat!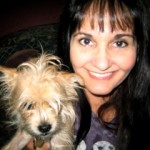 Karen Michelle Nutt: My Favorite TV show was Alias Smith and Jones. I was only nine when it aired, but I couldn't wait to tune in every week. Pete Duel and Ben Murphy were my kind of cowboys. Of course, I own the DVDs of the entire series now. I also enjoyed How the West was Won, the mini-series with Bruce Boxleitner. As a teen, I thought Bruce Boxleitner was so cute. I had a picture of him on my bulletin board. lol
**********************************************************************************************************************
Have you ever been to a Ghost Town?  If so tell the readers your experience there.

Cheryl Pierson: I have never been to a ghost town, per se, but one thing I've done a lot of when I was younger was go to this old cemetery in the town where my parents grew up.  It's in a very small southeastern Oklahoma town, Albany, and the tombstones date back to the early 1800's.  My mom knew the stories of just about everyone buried there, and of course, her parents and some of her siblings are buried there.  So she would tell me the stories of the people as we walked through there when we went to visit the graves of her family. I love old cemeteries. <G>
Celia Yeary: Only one out in Big Bend National Park in West Texas. It had become a tourist thing, but out there, you don't see many tourists. We had fun poking our heads into old buildings, most of them adobe. Since it was hot as blazes, we didn't stay long.

Cindy Carrier: I have yet to have opportunity to travel to a ghost town, though I would love to one day.  In fact, I have a story I'm working on that involves a ghost town and some time travel…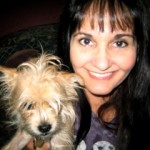 Karen Michelle Nutt: Yep, I've been to quite a few. When I was a teen, I visited the ghost town Bodie. My cousin, Charlie and I had a blast exploring the abandoned homes and walking the dusty streets. It wasn't until we took the guided tour with my aunt and uncle that we found out we weren't supposed to go inside the houses due to safety reasons. Oops—We probably should have known this since the homes were boarded and sitting lopsided, but it never crossed our minds the houses could topple down on top of us.
**********************************************************************************************************************
Tell the readers where they can find you.

Cheryl Pierson: www.cherylpierson.com is my website and my e-mail is fabkat_edit@yahoo.com
You can find all my books and short stories on my Amazon page here:
Cheryl's Amazon Author Page: http://www.amazon.com/-/e/B002JV8GUE
Celia Yeary: In addition to the links below, all my books are on Amazon and at B&N. Just key in Celia Yeary—there I am.
http://www.celiayeary.blogspot.com
http://www.celiayeary.com
http://sweetheartsofthewest.blogspot.com

Cindy Carrier: As a real newbie to original writing, I am still only available on email cmc4813@yahoo.com.  My first story was recently published in The Spring Collection from Victory Tales Press entitled "Love's Sweet Journey."  "Safe Hands" is my second story to be published!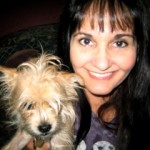 Karen Michelle Nutt: Of course I'm always here. 🙂 You can also find me on Facebook and Twitter.
***Contest:  Don't forget to leave a comment or a question at each of the blogs for your chance to win!
Kate Kindle's Blog " Kindle Cloud Nine: Meet the owner of Victory Tales Press, Rebecca J. Vickery and the Book Cover artist, Laura Shinn.
KMN Books Blogspot: The Author of the Historical Collection will be there—Cheryl Pierson, Kate Kindle and Miriam Newman.