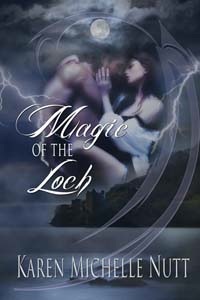 It's Six Sentence Sunday! This is the fifth tidbit from my upcoming release (August 2012) with The Wild Rose Press: Magic of the Loch.
Location: Drumnadrochit Scotland, which lies at the head of Urquhart Bay on Loch Ness and is the focal point for interest in the Loch Ness Monster.
In this scene Hyatt can't help but rib Alan about his obvious attraction to Michaela.
 Six Sentence Sunday #5
"Bugger that. Ye're keen on her."
"She'll be goin' home soon. I have nay plans to
see her again," Alan said.
"So ye say, do ye?" Hyatt walked over to the answering machine and pushed the button.
*************************************************************************************
If you'd like to participate with the Six Sentence Sunday here's what to do:
1) pick a project – a current Work in Progress, contracted work or even something readers can buy if you're published
2) pick six sentences
3) post 'em on Sunday
See? Easy. Want to play? See the site for information on how to do just that:http://sixsunday.com
If you have a Twitter account, you can add the hashtag #sixsunday to your tweets when you tweet a link to your Six Sentence Sunday post. If you're a writer (regardless of published/unpublished status) come join us!