Time Travel, Magic and OtherWorldly Tales
...embrace your destiny and enter my world!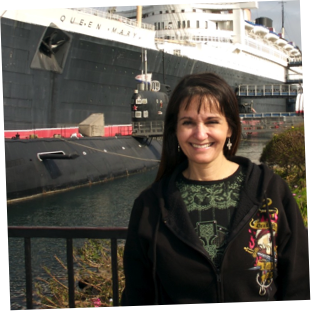 Welcome to KMN Books.
My name is Karen Michelle Nutt.  As a multi-published author, I spin tales for The Wild Rose Press, Highland Press, Publishing by Rebecca J. Vickery, Victory Tales Press and Western Trail Blazers.

Time Travels have been a passion of mine.  I have always been intrigued with the possibility of being able to reach back in time and change the past. Common sense says influencing the past is impossible, but I can't help but wonder: What if I can?

Fallen Angels, vampires and shape shifters embrace my darker side where their worlds intertwine with ours.
Whether your reading fancy is paranormal, historical or time travel, all my stories capture the rich array of emotions that accompany the most fabulous human phenomena—falling in love.

I share my life with a wonderful man, three lovely children and a house full of pets. In my spare time, I review for Paranormal Reviews, a great place to find paranormal books and other genres. My new passion is the wonders of Photoshop. My header for my website and blog were my first projects. I've since created book covers for Victory Tales Press and Western Trail Blazers.
I love to travel and have enjoyed the rolling green hills of Ireland; the Italian renaissance of Florence, Italy; the wild west of Tombstone, Arizona; the historical essence of Salem and Boston, Massachusetts;  and the intrigue of the oldest city in the States:  St Augustine, Florida.
Please sit back with a cup of coffee or your favorite drink and browse. Perhaps, your next read is only a click away.
Remember to come back and visit often for new updates, too. I'll post contests and chances to win prizes throughout the year.
Thank you for stopping by.

Take Care,
Karen


Email: Info at kmnbooks dot com or kmnbooks at yahoo dot com
Ask for a Kindlegraph (autograph for your e-book reader.):